About Us
Home Harmony Realty was founded in 2005 as a real estate agency in Massachusetts that goes above and beyond to help clients with all their real estate needs. We always welcome any new clients who are looking to buy, sell, or rent property. In addition, we offer assistance in home mortgages, whether new or refinancing, through our close connection with Mortgage Masters. Let us help you make your real estate transaction smooth and worry free.
Our Brokers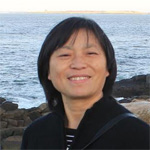 Julia Wang
Julia Wang is the founder of Home Harmony Realty. She has been an active broker since 2003, with past experience working with Prudential Prime, and Remax. Since starting Home Harmony Realty, she has worked with hundreds of clients, resulting in just as many satisfactory home purchases and sales. Currently, Julia is also a mortage broker at Mortgage Masters, and will be able to directly assist with any mortaging needs of clients.
© 2005-2016 Home Harmony Realty Inc. All rights reserved.